Starchild Captain Log: 2021/03/31
Although containing a lot of stuff, this is just a minor update after 3 months; before a bigger update in April.
---
Good afternoon, space adventurer, I hope which you are well during this period of corona virus. Very well then, shall we begin?
Restoration Status: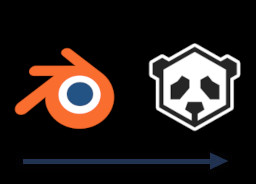 Current Restoration Status: 015.0%
The game restoration is happening quicker than I thought, as Panda3D already provide functions I had to code myself in the past; and as that kind of specific old code do not need to be restored I removed it without wasting more time. I deeply regret not noticing two things about Panda3D before: Its community is small but helpful, and the code of the software is just a little more difficult than that of the now defunct BGE, albeit more complete. If I had forced myself to test Panda3D better long ago, I would not had wasted a lot of time using the BGE and later a further time depressed with having to update all the game code to panda3D.
The past cannot be changed, so it is easir to deal with this past bad decision.
The period when I mentioned the project would be reborn was in 2020/10/03, followed by some new stuff in 2021/01/09; but I can now assure you this: This was the month were development was truly resumed. I am still getting used to my previous production speed; but I shall soon be progressing at almost the same pace as before, usually enough for 1 news article by month.
Starchild BGE (2016)
Until being restored, I will put this video of the old version at each news article from now on so people can know how the game once looked.
Starchild Panda3d (Restore 015.0 Linux 64-bit)
While restoring all the videos of the game, I in truth am also updating them to use 30fps instead of the old 24fps in addition to improvements to the art and other aspects such as increasing the video resolution for a better display at bigger screens. At the logo video I added an audio effect I did myself in preparation to once more do the game sounds and music all by myself. I will increase even the resolution of the videos when I believe the videos are finished, I use a lower resolution only to make tests more quickly while creating them. The audio content from others will become exception and no longer the rule.
I changed the title to better reflect the "musical" side of the game, and I fixed artifacts which were visible when the T and D letters were being written. I am using the software Lightworks to edit the video files of my game, there are things better done there than in blender.
At the video I showed a little of code, so you can remember which most of the work is invisible as only the graphical and sound part of it is seen.
In addition, let us not forget which it is possible to listen to the game music right now. Here is an example:
Other point: I updated the game cover and icon. I still think there is space for improvements though. I can do a greater quality art, but as I have to divide my limited time between art and coding, I still cannot give my arts the attention they deserve.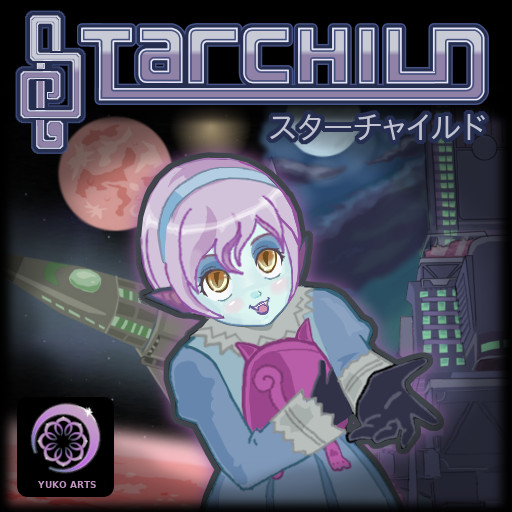 ---
License: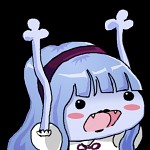 With the music problem solved and buried, I now will tell another tale of the game past: The original objective years ago was to share the game and all its art and code files so others could study and modify it as long as they gave me credits. I thought it was fair, as the OS I use (linux) and other softwares such as blender and gimp were given to me for free; not to mention which if I died and the game was closed it would soon be forgotten as people would no longer be able to make use of it except for entertainment.
It then came to my knowledge which someone was promoting my game in a not so popular forum of open and free games, and one of its admins and one moderator were very rude about it. One said my project had nothing of interest and which it was just other "hobbyst" game. They cumplimented other game which soon failed miserably; while one of them never made a game the other made a very mediocre one. I politely asked for them to give me more information about what they liked and what not but they just ignored me; showing which they did not wanted to do constructive criticism, just to complain about something. The avatar of one of them was a sad looking cartoon stone and it told me a lot: One gives of what their heart is full, and in their case it was negative emotions.
Nowadays I laugh about this kind of situation and just ignorem them; but back then my project was still beggining and I did not had that much self-confidence. So, that sad event had a negative impact upon me although happening in a small forum. I decided to no longer open my game resources due to the ingratitude of a few; and that happens sometimes coming from the open source and free community against some developers.
Now this subject will also be buried, staying only at the past news articles as reference in case someone wishes to know more about the story of this project. Not only the game grew in popularity and quality over time, but as I said before: Now I develop it only by the love in heart for it and its followers. That is why I decided to once more share the game resources to the community, I cannot judge the whole for just a few rotten apples. With time I recognized which there are many good people in there.
The GNU GPL 3 license allows you to study the code and create modifications as long as it is given back to the community (myself included), you can even profit from it. The Creative Commons Non Commercial Share Alike (CC NC SA) allows almost the same for the game arts, which the exception which you cannot profit from the arts as I take great care with them. Everyone wins.
My panda3D setuptools script removes a lot of files from my development folder before producing the end user package; because for now, I am being very careful with that I am giving to people under these two licenses. Allow other to compile the game themselves is not something I am currently supporting.
---
Download:

I said which panda3d would allow me to, and I always fulfil what I promise. I only break promises when such a promise to me or other person becomes unfeasible to achieve, in the case of other people when they break my trust.
I ran a test which consisted of running one of the game videos using a code from panda3d; and although I could easily had achieved it I received as a "welcome gift" a bug at the capacity of that panda3d version of producing game executables, thus I could not share the game with you. I reported it to the panda3d community, and to my surprise it was quickly corrected and they even suggested viable workarounds before that. Next I produced a game test package called "starchild_000.0-res_linux_x86_64" and allowed the community to download it.
Although the first demo in 5 years, the test only contained a few lines of code, video and art. 3 days after I released a new package called "starchild_005.0-res_linux_x86_64" containing a little more, including real game code restoration and no longer simple tests. There was later a 0.015 version but it was private.
Until where I could test, to test you need only a linux 64-bit, 7zip to unzip it and clicking the "Starchild" executable inside the main folder. To exit the game at any moment, press esc. If it do not work or behave weirdly, at user/logs/game there will details about why.
Linux 64-bit: Starchild Restore 005.0 Linux 64-bit
Windows 64-bit: Still unavailable
Mac 64-bit: Still unavailable

---
Where are the windows and mac versions?!
It seems which I can produce from linux game executables for windows and mac using the panda3d version of setuptools; but it is hard for me to test the windows version (other laptop) and impossible to test the mac version as I do not have the required hardware.
As I am currently using a linux 64-bit, I will release linux 32-bit and windows versions with less frequency. The users of windows will get versions with big changes, but will not have access to versions with smalled updates. Only if you are a hardcore fan which it would be interesting for you to have the versions with small updates.
---
Site:
Even if it happens of me no longer posting in indiedb in the future, my site will always be online and you can see its starchild project page here.
Also, I have been improving the game site lately although at a slower pace. In april I will spend more time in it and I am confident which I will fix the problems concerning it not displaying well in desktop, only smartphones. I will improve the "Starchild" and "Stickers" pages and will fix other problems such as broken links to files, images and so on.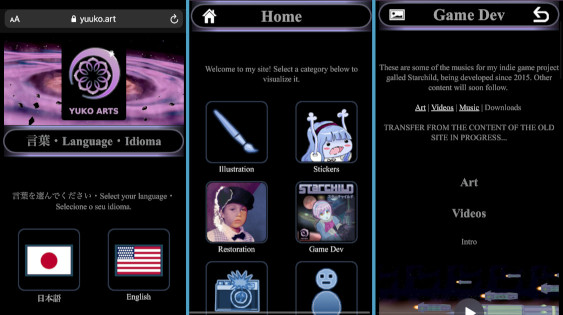 ---
Stickers:
I am now using the app Telegram for chat due to its improved privacy policy. Different from whatsapp, it have a system to create, delete and manage stickers packages in addition to other useful features. So, I no longer use the app "sticker.ly" and will no longer provide stickers packs for it, whatsapp and messenger.
In the next days I will allow visitors to download high quality .png files of the stickers grouped inside a .zip file. You can use it to create stickers packs for your favorite chat app if it allows it.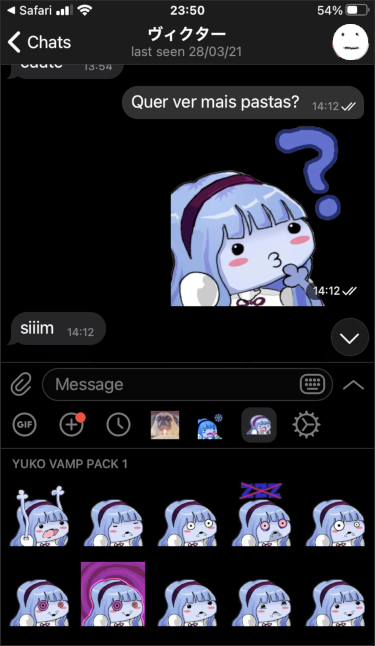 ---
Personal
Well, I finished editing the hundreds of personal photos and videos and started processing in a lesser speed the varied remaining files. Usually they are e-books I saved and need to learn regarding business (useful for the project), japanese language and other subjects. I promised to myself which I would work mainly at the game project and site until august 2021 to compensate for the time I spend processing the above mentioned files.
Now, from 550gb, all which I have fits in a single sd card of 64gb. It became quicker to do the backup and restore my data beyond finding a file, which boosts my productivity. Many photos and videos can serve as reference for my projects, and from some I can obtain useful audio samples; not to mention other kinds of files I found.
IT is done, and I will never have to do it again as I know which subjects deserve to become a photo, video or be saved and which I already have in my HD. With the extra time, I can proceed faster with my game project restoration.
---
I hope which the friends of this project help me to shape it with me and also share from my personal life; just do not be rude as I do not tolerate that.
In case you liked this project, you can help it to happen by sharing its indiedb, panda3d or site in your favorite social network or by mouth-to-mouth advertisement (pick your favorite). Constructive criticism is welcome as always.
For now that is all space adventurers, until the next news article!